U.S. College Students on Covid Gap Years Are Taking Big Financial Risks
Ben Michelson's parents probably didn't envision him becoming a college dropout. But when his classes at UCLA went online last spring, he felt the experience was radically different than what he would get on campus.
"This is not what I'm here for," he said. "In a very practical sense, it seems almost absurd."
So Michelson, 20, of San Francisco, had a difficult conversation at the end of the summer with his mother over dinner. He broke the news that he would instead be focusing full time on a startup skincare company he had cofounded.
"It was a very, very fierce reaction," said Michelson, a first-generation immigrant whose parents were born in Eastern Europe.
Michelson is one of thousands of undergraduate students in the U.S. who postponed their education this fall when the Covid-19 pandemic made clear that the college experience wasn't going to be the same. Now some of them are wondering when they will return — or whether they'll go back at all.BloombergOpinionFrom Teresa GhilarducciTaking a year off can cost more than $49,000 over a 20- to 40-year career.
The bottom line is that for most students, the benefits of graduating and working as soon as possible outweigh any benefits of delaying the workforce.
+Read the full columnMore fromUninformed Gamblers Fooled Global Markets With Big Bets on TrumpBest Reason to Join a Startup? Not to Get RichSotheby's Sued by New York for Helping Client Avoid TaxesWinklevoss Twins Ride Bitcoin Surge to Become Billionaires Again
Undergraduate enrollment fell 4% this year at U.S. institutions, largely driven by a 16% decline in freshmen attendance, according to the National Student Clearinghouse Research Center.
Economists and financial advisers warn that abandoning school will be detrimental to their long-term interest: People with bachelor's degrees earn $958,880 more in a lifetime than those with a high-school diploma, according to an analysis by the Georgetown University Center on Education and the Workforce.
Right off the bat, the difference is clear. People age 22 to 24 with bachelor's degrees earned on average $35,400 in 2018, compared with $23,000 for those in that age group who had attended some college but didn't receive a degree, according to a College Board study. Dropouts are also stuck paying off student debt for a degree they never received.
Nicole Smith, chief economist at the Georgetown center, never recommends taking a gap year. She worries that students aren't finding productive ways to spend their gap year, and her research has also found that taking a gap year can lead to students dropping out of college all together.
"You want to make sure that people don't get too comfortable in whatever they choose to do in their gap year that they don't complete their degree," she said.
Many would-be students are putting off school out of financial necessity. The dropoff in enrollment has been felt most starkly at two-year public community colleges, where enrollment overall is down 9.4% and new-student enrollment is off 22.7%.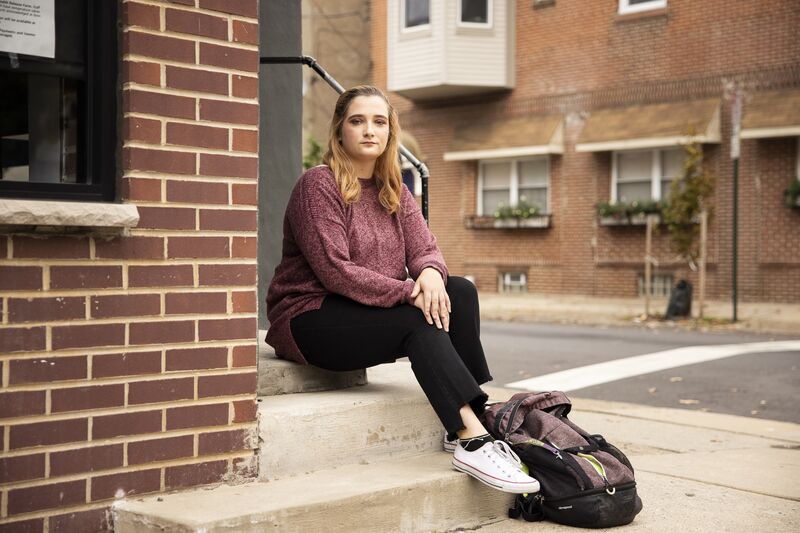 Rebecca Werez, 22, is seriously considering quitting for good. She has spent five years at various universities and is still short of credits to get a degree. She wasn't able to keep up with online classwork at Temple University, so she decided to take a break.
She's working 35 hours a week as a receptionist at a local hair salon in Philadelphia, paying off some of her $40,000 in student loans.
"What's the point in spending the money on classes I could potentially fail this semester," Werez said. "It really doesn't make sense to me."
Others, though, are striking out and starting businesses, attempting to follow in the footsteps of Mark Zuckerberg, Bill Gates and even the founders of Twitter — all of whom dropped out of college.
Audrey Wisch and Alec Katz finished their freshman year at Stanford University, then took a leave of absence to start Curious Cardinals, an online K-12 tutoring business named after the school's mascot. During the summer, they began offering classes for students online part-time as demand for tutors exploded.
With 70 tutors, they brought in around $100,000 in revenue in four months, with a goal of $1 million by June. They are pausing their college educations, indefinitely, to build the business. "I'm willing to take as much time off as it takes," Katz said. "Whether that's one year, whether that's forever, we've kind of got to see."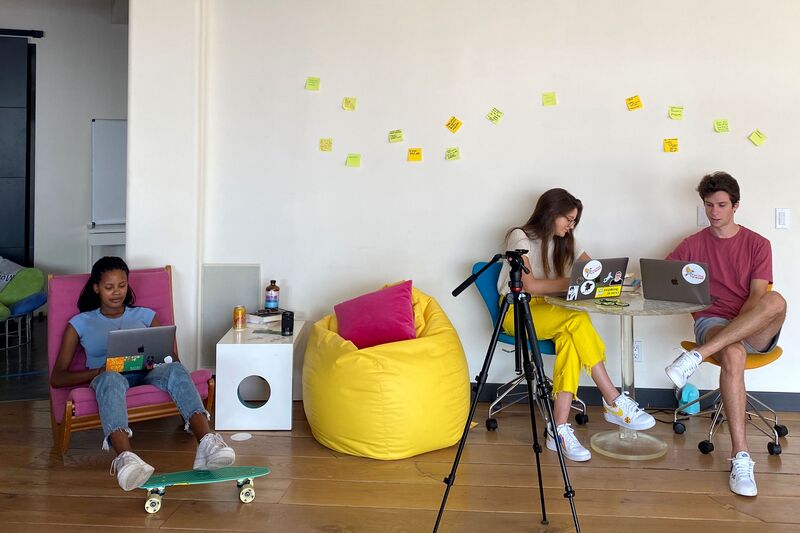 There are high-profile examples — especially coming out of Stanford — of dropouts forming startups that became multi-billion-dollar companies. But those that fail don't get as much attention, and Smith says founders can find their job prospects dim with only a high-school diploma — especially in a recession.
"I would want those students to ensure that they eventually get back on the grind and complete that degree," Smith said.
Kevin Strange, an economist and associate professor at the University of Michigan, said students who have decided to take time off should create a "plan" to re-enroll in school, as a way to hold themselves accountable.
"Most people are not the next Bill Gates and will be much better off having gone to college," he said.
Michelson is in no hurry to go back. He's taking a $1,000-a-month salary from the company and slowly dipping into his savings to keep up with his monthly expenses, which he says are approximately $1,200.
"I'm gaining work experience, and possibly entering an opportunity that might even be more valuable than the degree," he said.
source: https://www.bloomberg.com/
---
---